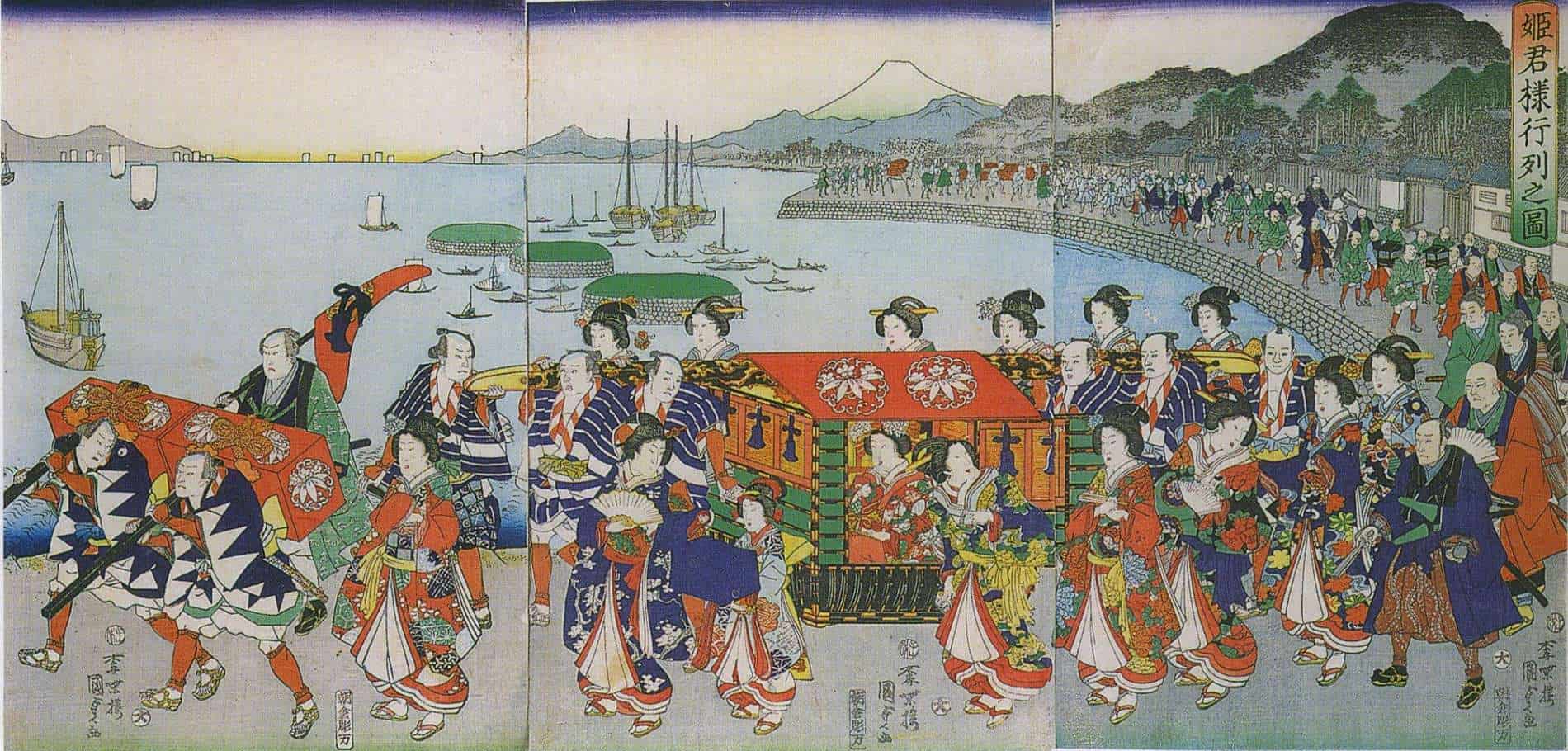 Friday 4 November, 2016 at 6:00 – 8:00pm
Travelling Through
131 Lower Marsh,
London SE1 7AE
Email: contact@travellingthrough.co.uk
Illustrated talk: ' "Traveller" – let that be my name.' Travelling Japan through the ages
Tabibito to wa ga na yobaren hatsu shigure
' Traveller' – Let that be my name. First autumn showers.

'This year, the second year of Genroku, I have decided to make a long walking trip to the distant provinces of the far north. Though the hardships of the journey will pile up snowy hairs on my head, I will see with my own eyes remote places of which I have only heard – I cannot even be certain that I will return alive …'

In 1689 – 2 years after Newton had discovered gravity and the year after James II was deposed, when Louis XIV had been on the throne for 46 years – Basho set off on one of his many journeys through Japan. This was to be his longest and last. In Japan then as now there was a tradition of travel, going on pilgrimage like in Chaucer's England or just travelling to see the sights or to visit a place famous for its cherry blossom or maple leaves. Lords had to travel up and down every few years to Edo, the shogun's capital, which meant there was always an enormous crowd of travellers on the road. A whole infrastructure developed to support them.
Lesley Downer will talk about the tradition of travel in Japan and some famous journeys through places where members of the audience may have been. She will also introduce her latest novel, The Shogun's Queen.
Her book will be published on 3rd November, 2016. We shall have copies in store on the night of her talk which she will be happy to sign.
Lounge Bar open from 6pm for the purchase of drinks and light savoury snacks.